When you spend so much time in the metropolitan city of Berlin, it's easy to forget that the town is surrounded by the green region of Brandenburg. Brandenburg is one of the least-populated regions in Germany and is known for its agriculture and lakes. There are many farms that welcome visitors to spend an afternoon or a couple of days on their land. 
To help you start your next adventure, we have made a list of five fascinating farms for different interests – whether you want to spend an afternoon playing with animals or want to take a few days to relax in the quiet.
1. Alpaca Farm in Havelland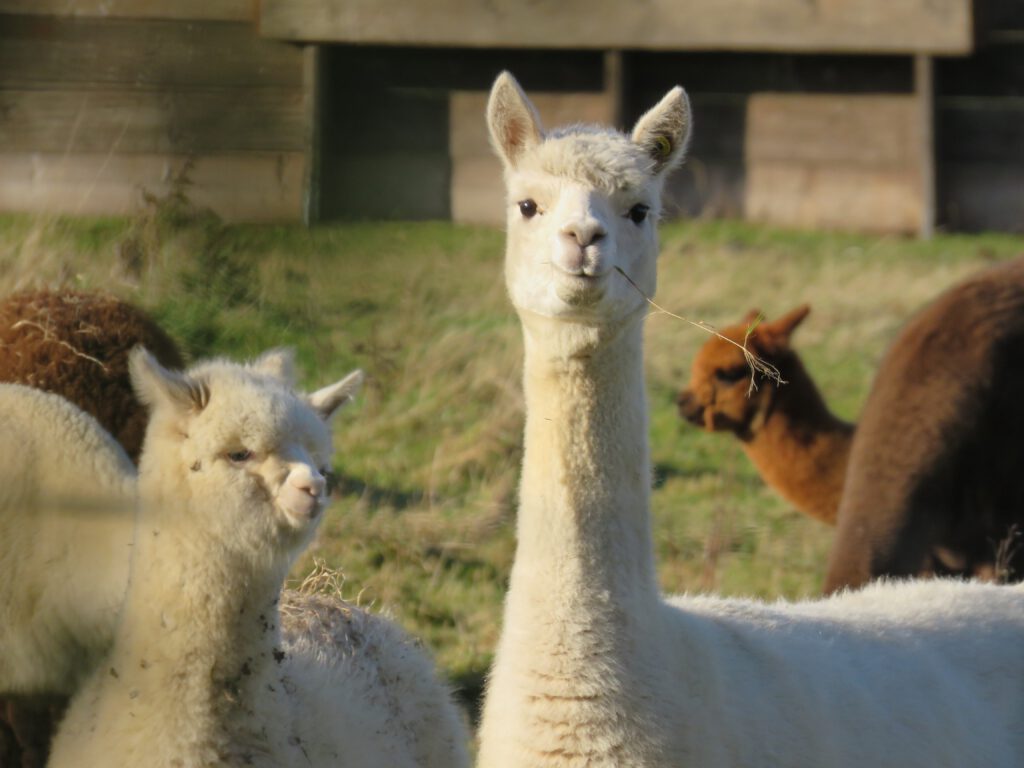 Photo by Chris on Unsplash
Nora and Joachim Kuntzagk own the first alpaca farm in Havelland. They raise alpaca for their wool, to work as therapy animals, and for the simple joy of having alpacas. Nora used to work at a zoo in Berlin, where she cared for six types of camels. So when they moved to the country-side, it was an easy choice to adopt and breed alpacas. On their farm, you can also find rheas (a South American bird related to emus and ostrich). On your visit, you are welcome to feed and pet the animals, as long as the animals agree.
 You must set an appointment to visit this farm. You can do that by heading over to their website or by giving them a call.
2. Bauernhof Stolz in Fehrbellin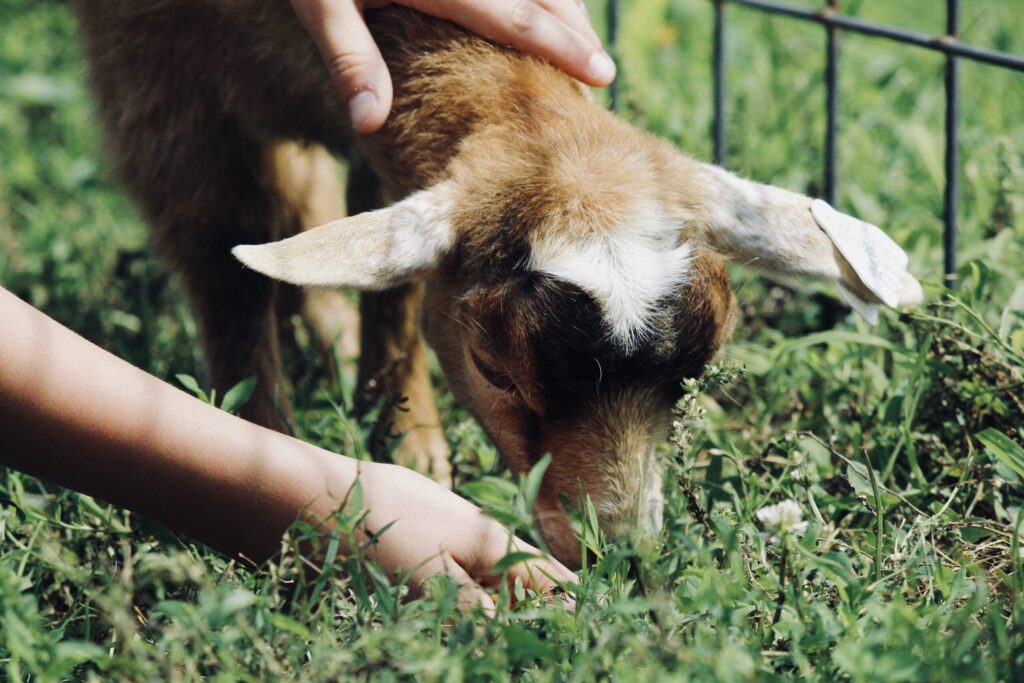 Photo by sydney-rae on Unsplash
Bauernhof Stolz is a family friendly farm with over 20 different species of animals in their petting zoo and is located near a nature reserve, making it a great place to plan a country adventure. Guests can go fishing, canoeing, hiking, or cycling in the nearby lakes and trails. You can even set up horseback riding tours with the farm's horses.  Bauernhof Stolz is especially good for those who don't have a car. It's only 4km away from the closest train station and they can set up a pick-up from the station.
For more information or to make a reservation, visit their website.
3. Ostrich Farm in Berkenlatten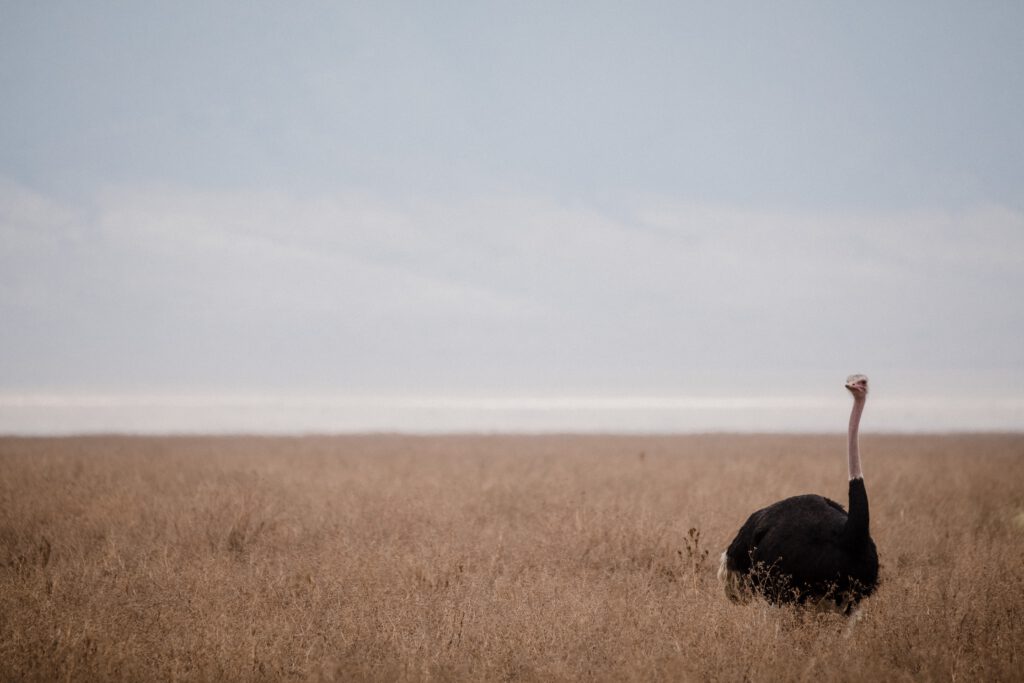 Photo by Shannon Litt on Unsplash
Straussenhof is an ostrich farm in Berkenlatten, a town located in the Uckermark region of Brandenburg. They offer tours of their farm, where you can meet some ostriches while learning about the history and husbandry of ostriches in Germany. Straussenhof also has guesthouses on the property where guests can spend the night. There are even huts right next to the ostrich nursery! Before leaving, make sure to stop by their farmshop, where they sell ostrich and fresh dairy products.
To get more information or to book a tour, visit their  website.
4. Pferdehof Bialek in Tremmen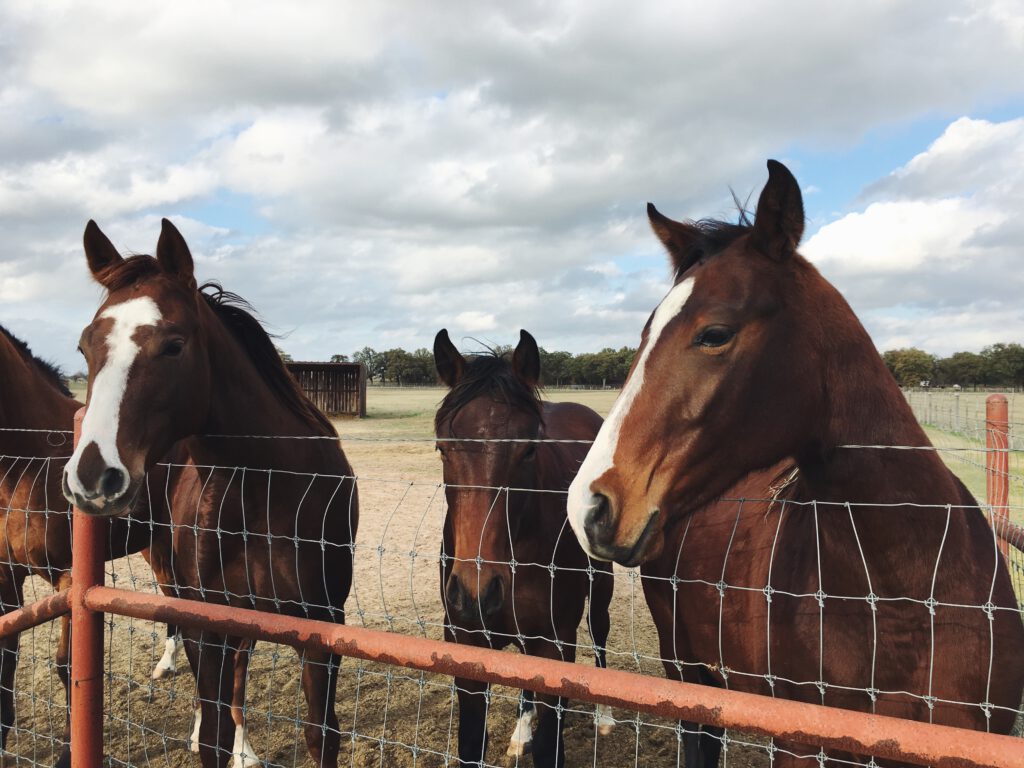 Photo by Hunter Folsom on Unsplash
If you enjoy horses, plan your next riding-vacation at Pferdehof Bialek, a horse farm, in Ketzin-Tremmen. Tremmen is an old, historical farming town in the middle of untouched nature. The landscape is rich in water and is near the foothills of the Havel, making horse-back tours a relaxing experience. Perdehof Bialek is open to helping you plan your adventures during your stay, whether it's children-only tours, riding lessons, or day-trips to a local dairy farm.
To get more information on what they offer (or to sponsor a horse), visit their website.
6. Neumann's Garden & Farm Shop in Potsdam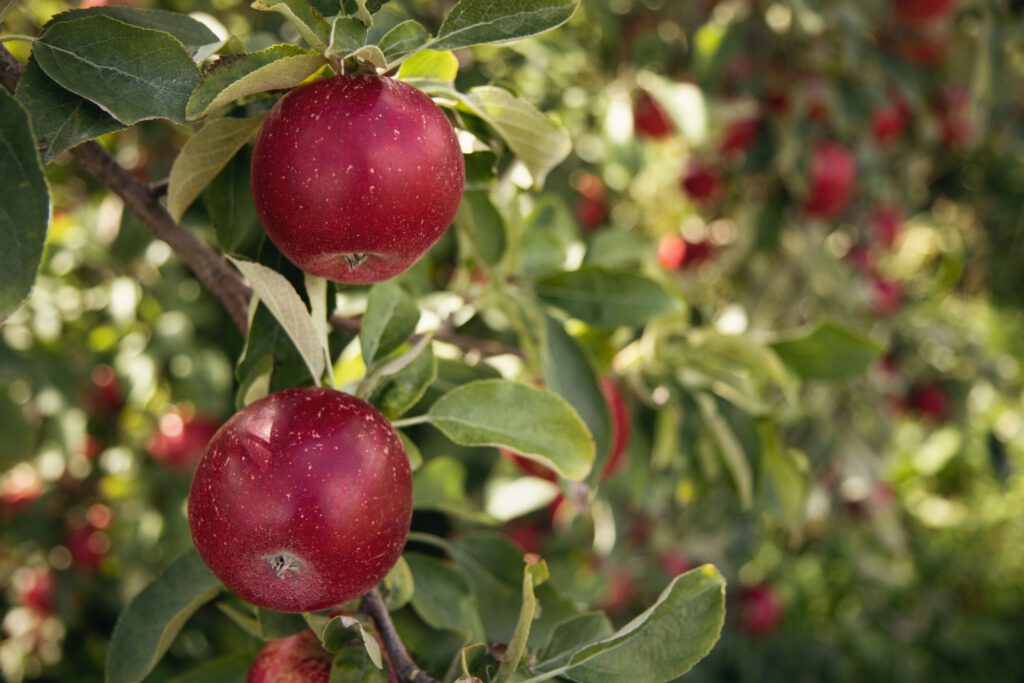 Photo by Jen Theodore on Unsplash
While it's not technically a farm, Neumanns garden is a self-harvesting garden where you can pick fruits and berries to take home. During the summer, you can pick strawberries, sweet and sour cherries, and currants. In autumn, you can pick pears, apples, and raspberries. You can also check out the farm shop to try homemade juices, look at regional specialties, and visit with animals. There's also coffee and cake available at a cafe.
The website has a calendar where you can check and see what's available for harvesting. It's also important to see the opening hours since they vary throughout the year.
Taking a break from the noisy city can calm the mind and spirits. You don't need to travel far to experience the quiet country-side or to enjoy a vacation on a farm-stay. Brandenburg is a vast region with farms, agriculture, and hosts who are ready to greet you.